Drama continues to swirl around the Michigan football program. But through it all, the Wolverines just keep on winning.
Ahead of Saturday's "Big Noon Kickoff" matchup at Maryland, Bruce Feldman offered an update on the situation, talking about Harbaugh's future with the university. 
Bruce Feldman: 'It would not be surprising if Jim Harbaugh could be suspended for the bulk of the 2024 season'
Along with the three-game suspension from the Big Ten that Harbaugh is currently serving, the NCAA is still investigating both the alleged sign-stealing operation and previous recruiting violations, meaning more punishments could be coming that would impact the 2024 season.
That was some potentially huge news, even as Harbaugh continued to serve his three-game suspension, sitting out the game at Maryland.
Offensive coordinator Sherrone Moore was the acting head coach, and he's expected to do so again in the regular-season finale against Ohio State.
As far as the action on the field, Maryland gave Michigan all it could handle before ultimately fading in a 31-24 defeat. In the process, Michigan became the first program to win 1,000 games.
That sets up an epic showdown in The Game next Saturday.
Check out my analysis for every key play in the game.
No. 3 Michigan 31, Maryland 24
FINAL NOTES
Michigan remains undefeated with the 31-24 win, one in which the Wolverines are happy to survive and advance to next week's showdown against Ohio State. Some thoughts on the Wolverines' 1,000th program victory against a Terps program that once again falls just short of that elusive marquee victory over a top-10 team:
— Is this the first game where we really saw signs of issues without Jim Harbaugh managing the clock and firing up his players on the sidelines? Perhaps, but it was much more a sleepwalking type of effort for the most part, as attention clearly might have been on the Buckeyes for The Game next Saturday.
— It's probably safe to stop including Michigan QB J.J. McCarthy on any sort of Heisman list as he was once again middling when dropping back to pass. He finished the outing 12-of-23 for 141 yards and an interception, forcing several balls to tight end Colston Loveland and not really finding much in the way of passes downfield. Some of that can be attributed to Roman Wilson going out in the first quarter, but a lot more of it just seems to be a passing game very much out of sync ever since that Purdue game.
— Blake Corum notched 94 yards and two scores on the ground, but the Michigan run game was not quite as effective as it has been — 45 rushes for 150 yards at just 3.3 YPC. That's a bit of a concern going into next week as the usual push from the offensive line just wasn't there.
— Taulia Tagovailoa has been one of the better quarterbacks in Maryland history by the numbers, but also might be among the most frustrating given his penchant for turnovers at the most ill-advised moments. He kept the Terps in the game with some big-time throws but also made plenty of bone-headed ones, too, getting picked off twice and then fumbling on a sack to allow a scoop-and-score. All told, Tagovailoa was responsible for 11 points going the other way in what wound up being a seven-point game.
— If you're Ohio State coach Ryan Day, you had to take notice of how Maryland's receivers were able to quickly get open on short passes and find some success with open spots against the zone coverage around the numbers. The likes of Jeshaun Jones, Tai Felton and Kaden Prather were able to find success against a Michigan defense that hasn't been tested that much and should be an encouraging film-watch next week in Columbus by the likes of Marvin Harrison Jr. and company.
1:53 4Q: That does it!
Life for Maryland? No, another key Michigan game came down to a spot as Blake Corum got the ball across the line for a first down by inches. The Terps still have one timeout left, but that should all but do it from College Park.
3:38 4Q: SAFETY!
What a break for Michigan, as Taulia Tagovialoa was called for intentional grounding in the end zone for a safety. Not just a massive two points, but Michigan gets the ball back and a chance to ice away this game.
5:32 4Q: Another pick for Michigan!
Well, Maryland will live off Taulia Tagovailoa making plays, and they'll die by his turnovers. The third one from the quarterback was a mistimed heave into the wind that hung up enough for Mike Sainristill to come down with his second pick of the day. Michigan's defense has been solid, but they've gotten some gift-wrapped help thanks to turnovers.
7:05 4Q: Maryland keeps hanging around
This game is playing out very much like the last time these two programs met last year in the Big House. Michigan has remained in control throughout, and you never quite felt like they were going to lose, yet they could not deliver the knockout blow thanks to a misfiring offense that wasn't quite in sync. Maryland, meanwhile, keeps hanging around and has a chance to take the lead in the fourth quarter if it can get past a stout defense.
9:10 4Q: Big-time sack
The amount of ways that Michigan can bring pressure remains one of the key reasons why its defense sits atop nearly every statistical category in FBS this year. A sack by Braiden McGregor was a great example of a perfectly timed twist to bring down Tagovailoa for the third time today — forcing a big punt the other way.
12:15 4Q: Michigan forced to punt
What a massive, massive stop by Maryland's defense to force the punt and get some decent field position out of that sequence, too. Keep an eye on J.J. McCarthy moving forward, as he took a pair of big hits on that drive.
1:17 3Q: TOUCHDOWN, TERPS!
What a beauty of a pass from Taulia Tagovailoa to get Maryland into the red zone, a teardrop along the left sideline to Kaden Prather, who was down at the 1 after review. Billy Edwards once again punched it in for the short touchdown, and this one is very much still up for grabs as the Terps have shown impressive resolve to every Michigan score.
4:04 3Q: Reach for the score!
What a stretch by Semaj Morgan to reach inside the pylon to score the touchdown, capping off a 51-yard drive to give the Wolverines some much-needed breathing room. The youngster isn't used as much as he probably should be given his speed and ability to hit the edge, but you saw his ability to change the game on full display with that TD.
7:33 3Q: Michigan's D again comes up huge
What a spark play for Michigan! Absolutely great job by Mike Sainristil undercutting the route by Kaden Prather. His elbow was down so there was no pick-six, but that's just the kind of play the Wolverines defense has been stepping up to get all year long.
Taulia Tagovailoa has played well enough to keep his team in this one, but the two turnovers are the difference between leading the No. 3 team in the country versus trailing by one or two scores.
8:33 3Q: Terps get a stop
Well, well, well, momentum seems to be fully on Maryland's side after they stuffed Blake Corum on third down to force a punt. Does Mike Locksley dial up a trick play on this next series or does he stick with the quick passes to the flat that have been working so well? Either way, the game everybody was labeling a trap for the Wolverines is turning out to be quite an interesting struggle as time ticks away in the third quarter.
10:23 3Q: TOUCHDOWN, TERPS!
Mark it down: Billy Edwards is the first person to score a third-quarter touchdown against Michigan this season. It was an excellent 78-yard drive to start the second half by the Terps to cut it to one score and put a bit more pressure on the Wolverines offense to get something going.
You also have to think that Ohio State coach Ryan Day is looking at the success that Taulia Tagovailoa is having in the short passing game and jotting down some notes for next week …
Halftime notes
The final two minutes of the first quarter was an absolute one-way ticket for Michigan, as it ran off 16 points in the blink of an eye. But the game, aside from that stretch, has been far more evenly matched than the scoreboard would indicate. Some other thoughts from the midway mark in College Park:
Michigan's run defense was superb, allowing a whooping minus-7 yards thanks to a handful of sacks that further depressed that Maryland rushing total. It's the fewest in the first half for the Wolverines in a Big Ten game since 2018.

The Terps have been able to find a modest amount of success through the air when they utilize quick passes of 5-15 yards down the field. If Taulia Tagovailoa (13-of-17, 110 yards) holds onto the ball too long, however, that's when he gets in trouble. Pressure in his face causes him to commit turnovers, like he did when Michigan scooped and scored off his sack-fumble late in the first quarter.

Blake Corum continues to pace a rushing attack which doesn't rip off any massive gains but is as consistently steady as they come. The tailback has two touchdowns to go with his 54 yards, and will likely be getting the lion's share of carries as they look to salt this one away in the second half.

All those handoffs do seem to be messing a little with J.J. McCarthy, who was just 7-of-13 for 97 yards and a pick when dropping back. It didn't help that his top target Roman Wilson went out after a big hit, causing him to lock onto tight end Colston Loveland (two catches, 25 yards) a bit too much — especially on third down.
0:18 2Q: Terps make a stand
One play after eluding a defender and nearly throwing an interception in the end zone, JJ. McCarthy stared down Colston Loveland and actually threw one into double coverage. A massive play by Maryland's defense to hold there and give the offense a chance to cut it to one score when the second half rolls around.
2:13 2Q: TOUCHDOWN, MARYLAND!
It was a MUCH-needed answer from Maryland, which returned to the short passing game to help march down the field 75 yards, with Billy Edwards sneaking it in on the infamous Tush Push play of Philadelphia Eagles fame. The mix of draws and off-tackle plays on the ground helped keep that Michigan defense on its heels, too.
It's up to the Terps defense to get a stop before halftime, however, or else that excellent drive will be for naught. Keep in mind that Maryland does get the ball to start the second half, so forcing a quick three-and-out combined with another scoring drive could put the Terps right back in this game after the midway mark.
7:59 2Q: Blake Corum scores second TD of the day
What a drive for the Wolverines, who took 16 plays (!) to go 64 yards before Blake Corum punched it in for his second touchdown of the day. That's 23 unanswered points for the visitors, who seem appropriately tuned up for next week's clash in Ann Arbor against Ohio State if they keep rolling like this. 
Don't overlook that third-down pass from JJ McCarthy to tight end Colston Loveland for 13 yards either, as that was key to moving the chains and getting the team to the doorstep of the goal line.
There are just no answers right now for Maryland after a solid pair of opening series on either side of the ball.
10:11 2Q: Aggressive Wolverines
What would Jim Harbaugh say about Sherrone Moore's decision to go for it on fourth-and-long just outside the red zone? (Let's face it, he'd probably love it). J.J. McCarthy's pass was well wide of the mark, but the Wolverines were bailed out by a Maryland penalty to keep the drive alive. A touchdown here could very well put this game on ice early, especially given the way Michigan's defense is playing so far.
15:00 2Q: Roman Wilson is out for the rest of the game
That big hit by Dante Trader Jr. on Michigan WR Roman Wilson did not end up being called targeting, but it will have an impact on the rest of this game, as the Wolverines announced the top target for QB J.J. McCarthy will be out for the remainder of the game. If he's in concussion protocol, that's a notable loss not just for the remaining three quarters, but also calls into question his status for The Game next week against Ohio State as well.
0:38 1Q: SAFETY! Michigan's defense is dominating
You hear coaches talk a lot about staying on schedule — i.e. making sure you have manageable third downs and are not consistently behind the sticks. Maryland was on schedule through its first drive but hasn't been on its ensuing two possessions as Taulia Tagovailoa seems to be running for his life on every dropback.
To make matters worse, Michigan's defense followed up its scoop-and-score with a blocked punt for a safety. It was a disaster for the Terps in the span of about two minutes.
2:00 1Q: Michigan gets the scoop-and-score! 
Oh my, what a turn of events for the Terps. The offense looked to be going down the field a bit more on its second drive, but Taulia Tagovailoa fumbled while going down for a sack, and Derrick Moore scooped and scored. That's an absolute momentum killer for the home team and once again the biggest issue in the second half of the season for their QB — turnovers.
2:19 1Q: TOUCHDOWN, MICHIGAN!
Heck of a response by Michigan after the Wolverines fell behind, going full bully-ball with a march down the field that featured seven of the nine plays on the ground. Blake Corum punched it in for the first touchdown of the day — his 19th of the year — to ensure he's found the end zone in every single contest this season.
7:04 1Q: Terps strike first for 3-0 lead
The best solution to avoid that monster Michigan front? The quick passing game, which Taulia Tagovailoa operated quite well through that first drive, getting the ball out of his hands almost instantly and leaning on a surprisingly effective Roman Hemby in the ground game. The Terps strike first with a field goal as they announce their intention to pull off the upset from the jump today.
13:00 1Q: Terps defense comes out hot
The streak is over: It wound up being 34 straight runs for the Michigan offense before JJ McCarthy found Cornelius Johnson on a 4-yard pass. That came up just short of the sticks, however, so it was a quick three-and-out for the Wolverines and a solid start for the Maryland defense.
PREGAME SCENE
The Wolverines explained their new mantra: Michigan vs. Everybody. 
Blake Corum and others describe significance of Michigan vs. everybody | Big Noon Kickoff
Michigan Wolverines RB Blake Corum and others described the significance of Michigan vs. everybody means.
Bring Your Son to Work Day went well! Little Ingram scored a TD, hit the Griddy and got a crowd-surf in!
The BNK crew and Chris 'The Bear' Fallica shared their thoughts on who the No. 1 team in the country is.
A Heisman watch update with Matt and Mark … 
It's safe to say, Mark Ingram II is enjoying his time in Maryland.
Jenny Taft caught up with Michigan interim head coach Sherrone Moore ahead of the game.
'Trust that process' – Michigan HC Sherrone Moore on potential 'trap game' vs. Maryland | Big Noon Kickoff
Bruce Feldman gave an update on the Harbaugh suspension and the possibility of more fallout for the Wolverines over their current scandal.
Terps fans were out early, and they came armed with so much energy …. and signs.
Do you want more great stories delivered right to you? Here's how you can create or log in to your FOX Sports account, follow your favorite leagues, teams and players and receive a personalized newsletter in your inbox daily.
Bryan Fischer is a college football writer for FOX Sports. He has been covering college athletics for nearly two decades at outlets such as NBC Sports, CBS Sports, Yahoo! Sports and NFL.com among others. Follow him on Twitter at @BryanDFischer.
---
COLLEGE FOOTBALL trending
---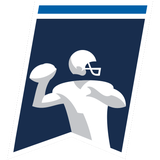 Get more from College Football Follow your favorites to get information about games, news and more
---